| | | | | |
Who we are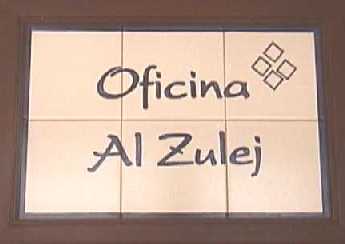 The Al Zulej – Artesanato, Lda. was constituted in 2001, dedicating the commercialization to the craft products – nominated of ceramics and tiling -, considering itself thus to give to know the wealth of the craft, that each time is more industrialized and less manual.

Although the company have little time of existence, already possess some experience in this activity, due to linking with the artist Paula Ramos – Ceramist Painter already known in the market -, and who nowadays is responsible for all the creativity production of this company.

For besides being a company directed mainly for the hand painted production, Al Zulej also makes use of ways to developing parallel actions of promotion, spreading and commercialization of its products, that are destined to the all public in general.

To point; that the way of functioning of the company is not only in the region where is, but also in the national level, functioning without any type of direct competition.


The company has as objectives:

- The action with the companies in the region, national and the international ones, to the level of the diverse shares of promotion and spreading to carry through.

- To commercialize quality articles, with raised personalization level, whose attributed price is not an obstacle to its customers.


Acting of the following form:

Sell hand painted articles to stores – The Al Zulej commercializes articles executed manually by artists. The craft represents a known art of the majority of the Portuguese and constitutes today, the attraction for all the ages.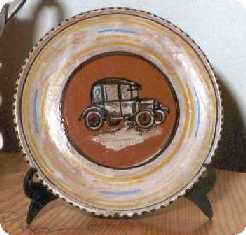 Sell articles to the companies for offers to its employees and customers as - Form of advertising through gifts, being these originals, exclusive and with great artistic value.

Tile execution for companies of Decoration of Interiors, Architecture and Projects – Each time more is looked to tiles spotted manually for kitchens and sanitary installations decoration, as for also modern and sophisticated constructions.

Formation of executants – The activity of the pottery has presented in the last years a growth in the level of executants, as a cultural level, even as in the level of occupation of free times for particular and companies.

Restore and Conservation of the National Tiling – Al Zulej meets vocation, not only for the production of ceramics and tile panels, as also for restore and conservation of the National Tiling that, in our country, is so rich and has great historical value, articulating itself for the effect with diverse Governmental Entities.


And as mission:
To develop the great Art of Tiling and Hand Painted articles.